Sekarang kaya nya ga afdol kalo tiap hari ga berdayain kamera (baik kamera henpon maupun slr) buat capture moment2 nya si bocah. The sensation of being a new parent. Hahaha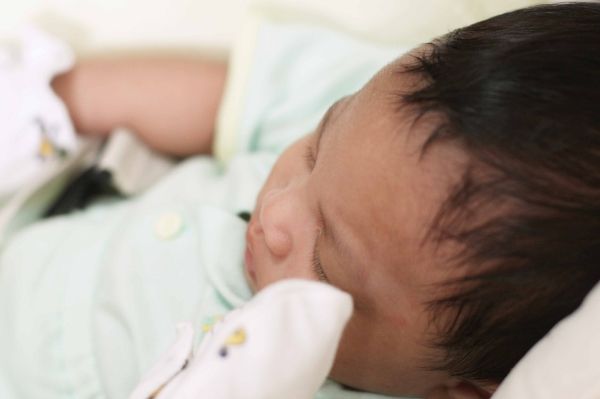 Harus gw dan GP akui bahwa punya swing lumayan nge bantu kita buat nidurin si bocah (apalagi kalo uda cape gendong). Sekalian ngelatih dia biar ga -kata orang2- 'bau tangan' (tapi jadi bau swing wakakakak).


Btw, lagi suka banget sama aplikasi line camera abis stiker nya lucu2 hahaha (typical). Bahkan saking gemes2nya sama stiker2 yang ga free alias bayar,gw sampe mecahin rekor. Pake kartu kredit lagi setelah 6 bulan absen,,mwahahaha ya ga pa2lah dari pada tiap bulan cuma bayar fee nya mulu. Padahal beli nya juga cuma kisaran 1 dollar an. Bwahahaha memalukan.
kiri : buah keimpulsifan GP pas minggu lalu jalan sendiri ke mall. Maxi Cosi pebble. ya sudahlah ya emang dasar bapake doyan belanja; kanan : kalo kaya gini keliatan kan gen Palembang lebih mendominasi. Mwahahaha *evils laugh*




Si bocah uda lewat 40 hari, jadi weekend kemarin kita sekeluarga buka puasa di luar. Yeeaayy,,nanti kita jalan2 lagi yaaa kakakicik.